I had my strong doubts as to whether the shipment would be allowed through customs, and was happily surprised by a smiling Graham today before noon. He handed me a smallish box that arrived to his office, containing...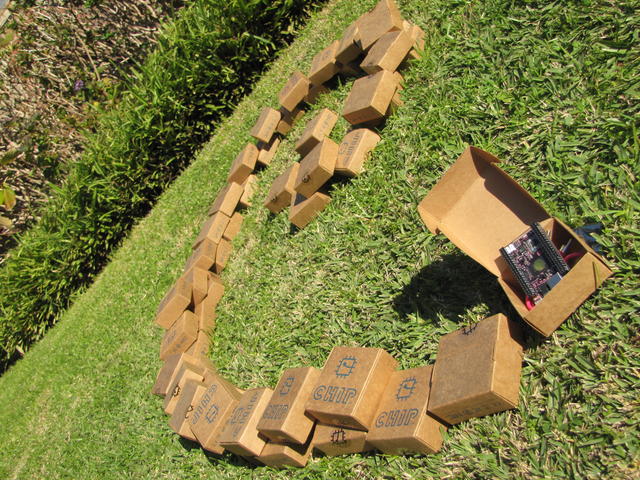 Our fifty C.H.I.P. computers, those I offered to give away at DebConf!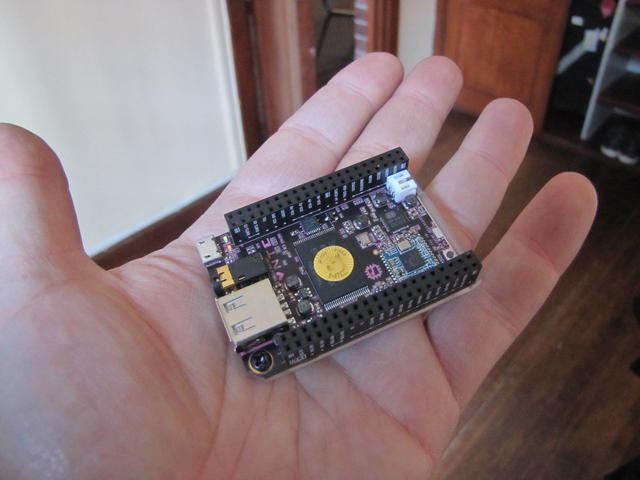 The little machines are quite neat. They are beautiful little devices, including even a plastic back (so you can safely work with it over a conductive surface or things like that). Quite smaller than the usual Raspberry-like format. It has more than enough GPIO to make several of my friends around here drool about the possibilities.
So, what's to this machine besides a nice small ARM CPU, 512MB RAM, wireless connectivity (Wifi and bluetooth)? Although I have not yet looked into them (but intend to do so very soon!), it promises to have the freest available hardware around, and is meant for high hackability!
And not that it matters — But we managed to import them all, legally and completely hassle-free, into South Africa!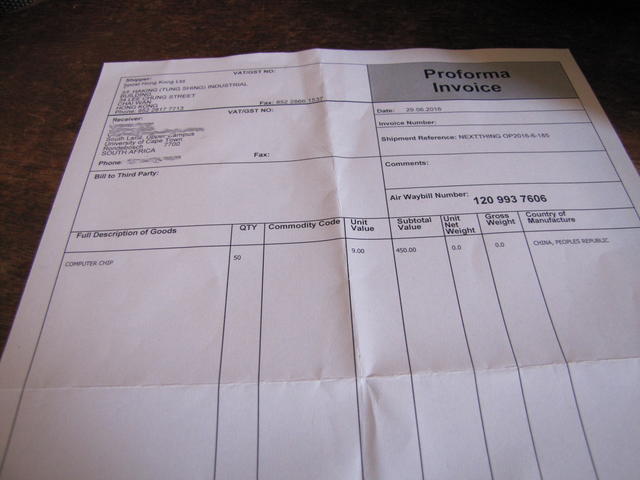 That's right — We are all used to the declaring commercial value as one dollar mindset. But... The C.H.I.P.s are actually priced at US$9 a piece. The declared commercial value is US$450. South Africans said all their customs are very hard to clear — But we were able receive 50 legally shipped computers, declared at their commercial value, without any hassles!
(yes, we might have been extremely lucky as well)
Anyway, stay tuned — By Thursday I will announce the list of people that get to take one home. I still have some left, so feel free to mail me at gwolf+chip@gwolf.org.